Contact us to learn more about our Pork and where you can buy it.
OUR PIGS, TAMWORTH/HAMPSHIRE CROSSES...
Are given constant access to pastures to root and roam as they please. They are fed a variety of fruits and vegetables, donated by local food pantries and grocery stores as well as a hog feed containing minerals, probiotics and added Vitamin E.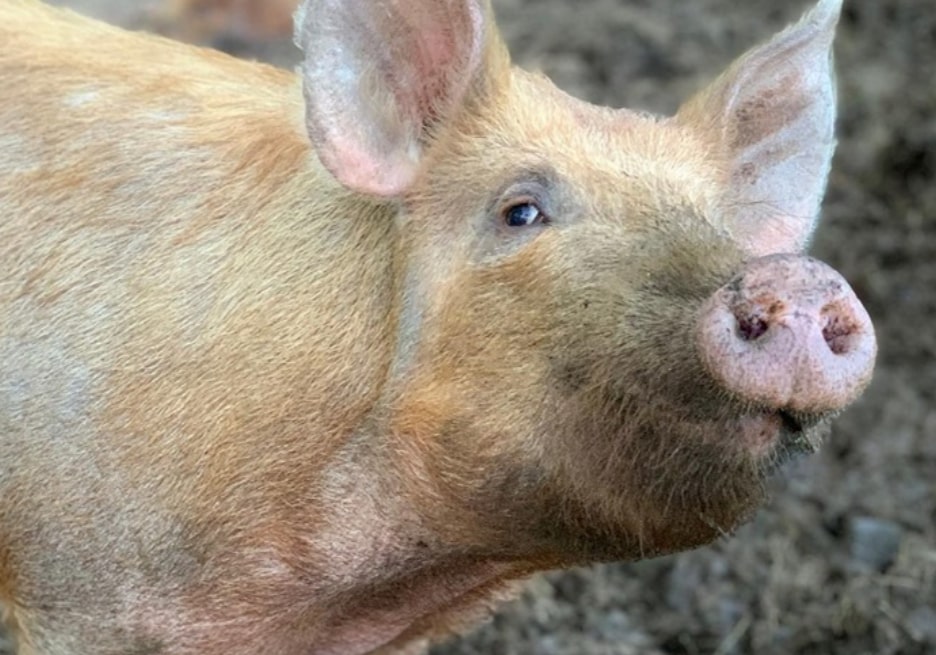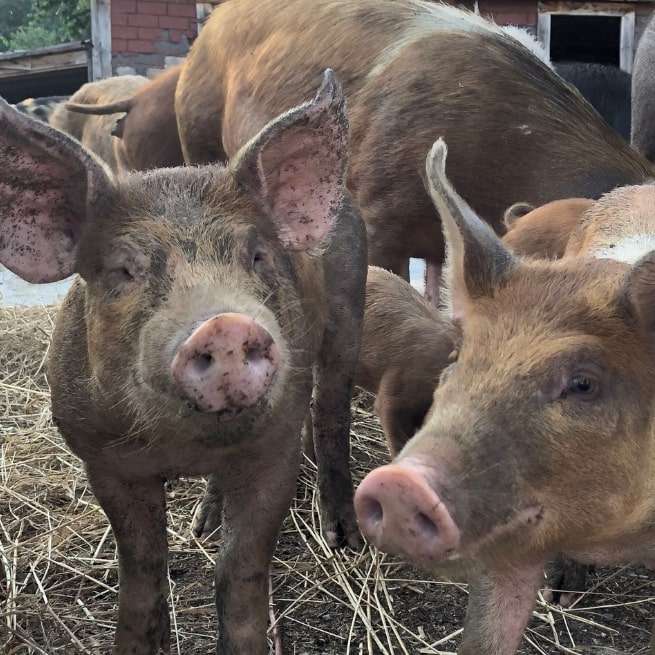 INTERESTED IN BUYING PORK?
For those interested, pork can be purchased as whole or half. It is priced per pound hanging weight, and our pricing already includes the cut and wrap fee. If you are looking for a lesser amount, we sell a variety of frozen, individual cuts right from the farm.
You can purchase these cuts at any of the markets that we attend or at our farm store. Find farm store hours and farmers' market locations on the Contact Us page.